Festive ways to give to the NCCF
Steve participated in his company's "Trim a Tree for Charity" campaign during Christmas.  He decorated one of 13 trees at Select Medical's Mechanicsburg, PA campus in hope of winning first prize.  His tree did win first prize, which was a donation to the charity of his choice, and he chose National Canine Cancer Foundation!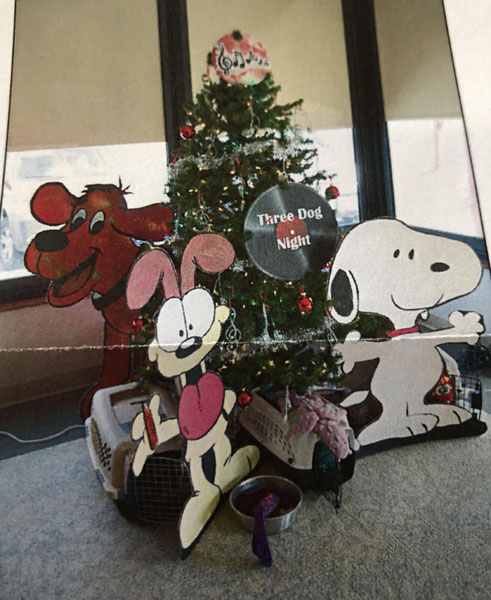 It was very thoughtful of Steve to take his time out to be creative and festive for the possibility of winning a donation to NCCF.  All of these types of opportunities are out there and we are very grateful for those who take the time to find them and take part.  Every donation becomes part of the cure for canine cancer!
Thank you Steve!
By Sara Nice • Co-founder, NCCF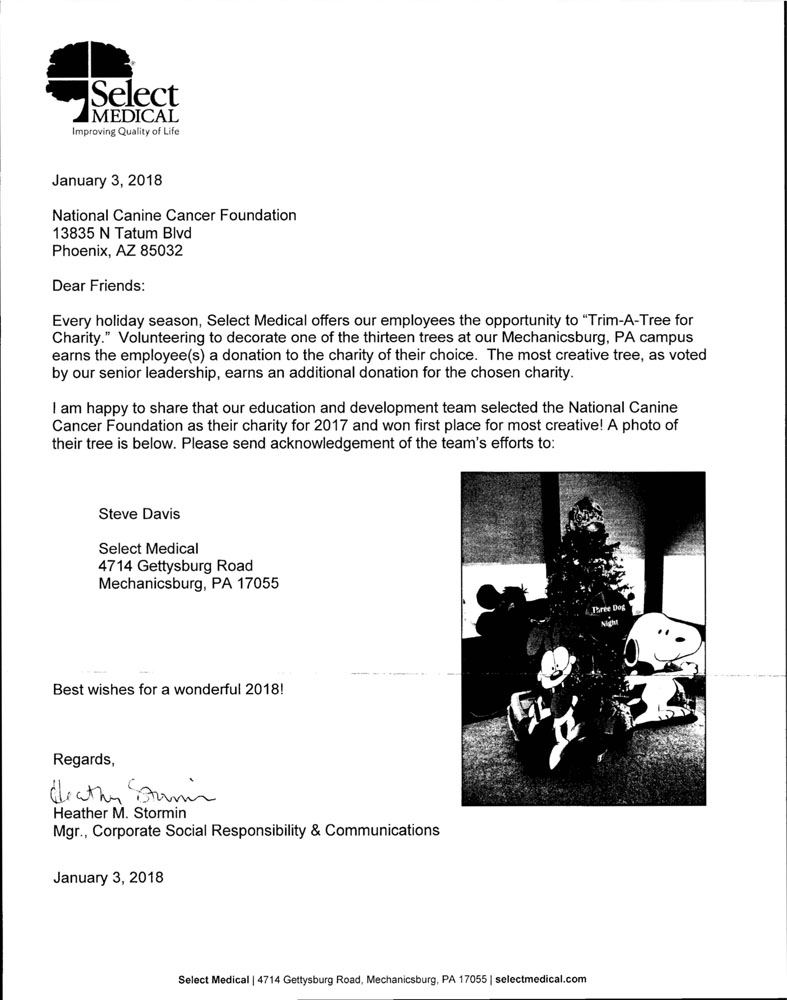 Related Posts