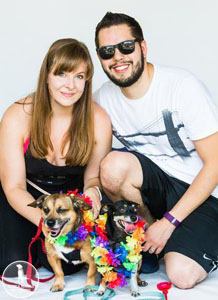 August 26th has been designated "Dog Day" and what better way to celebrate then a day dedicated to our pups! The NCCF was excited to be invited to be the benefactor of the Manayunk Dog Day of Summer. Philadelphia is home to the second longest running NCCF Bark and Bowl (9 years!), and the very dog friendly community of Manayunk is home to our Philadelphia chapter coordinator Juliet Sabella and her two successful businesses. A staple and vocal advocate for the MNYK community, Julie's love for pups is well known. We hope to make this an annual tradition, continually generating awareness, educating pet owners and raising funds for research throughout the "City of Brotherly Love!"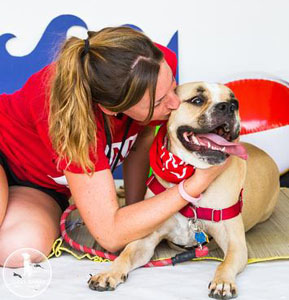 This one has gone to the dogs! Manayunk.com hosted the first ever Dog Day of Summer on Sunday, August 26 from 11 a.m – 4 p.m. The day brought pet-friendly vendors, activities, pet adoptions, food vendors, and more to the Venice Island Amphitheater (7 Lock Street).
"Manayunk is super pet-friendly—with our neighborhood dog park, our many options for outdoor dining, and even a bakery just for dogs and cats," said Megan Douress, Manayunk Development Corporation's Director of Marketing & Events. "We thought it was about time we celebrate our four-legged residents here in Manayunk, and what better day to do it than August 26, the National Day of the Dog?"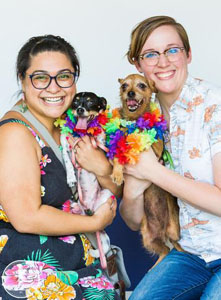 Many of Manayunk's businesses participated in the event, including Pet Friendly Dog Bakery, City of Paws Pet Care, Scallywags Dog Daycare, Regal Beagle, Manayunk Pooch Scoochers & Co, and Walk This Way Dog Walking and Pet Sitting. Other local businesses included the Wissahickon Creek Veterinary Hospital in Roxborough, Opportunity Barks in East Falls, and Piggyback Treats. Many of the event participants sold pet-friendly goodies or hosted activities, such as pawdicures and a kissing booth.
Other pet-friendly activities at Dog Day of Summer included a photo booth with Alexa Nahas Photography, and Tito's Handmade Vodka sponsored a weekend-long "yappy hour" at participating restaurants, where a portion of drink proceeds went directly to the beneficiary.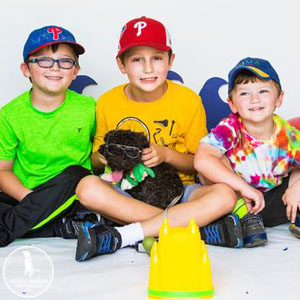 And what's a pet-centric event without pet adoptions? Local rescues Brandywine Valley SPCA, Salfid Rescue, Inc, and Home at Last Dog Rescue were on hand with pets ready to find their permanent homes. At least three dogs went home with their furever families at the end of the day!
Not only did the event serve as a day of fun for our furry friends, but it raised money for the Philadelphia Chapter of the National Canine Cancer Foundation. The mission of the foundation is to eliminate cancer in dogs through education, outreach, and research.
"It was a really fun day for both pets and their owners," Douress said. "We're proud to have supported such a great organization, and do something for our pet-loving community. We're already planning big things for next year!"
by Chris Pike
Dir of Marketing & Promotions, NCCF
Other Articles of Interest:
Texas Round Up – A party with friends to raise money
Puff from the Ruff – Raising money by drinking beer and playing mini golf
Bracelets for a Cause – Making/selling bracelets to fund a cure
Trim a Tree for Charity – Employee takes part in company program
How To Help Pay For Your Dog Cancer Treatment Cost: 7 Fundraising Ideas
10 Warning Signs of Cancer in Dogs
Common Chemotherapy Side Effects