A helpful guide in dealing with the loss of your best friend
Whether you've found this canine cancer grief journal as you were hit with the initial shock and diagnosis or perhaps you've found it as you're coping with the loss of your best friend, this journal is meant to help you tell your story.  Write down your memories, add some photos, but most importantly process your thoughts and emotions. Studies show that journaling helps you work through and process your feelings and emotions. While our mission is to help prevent and help fund the cure for Canine Cancer, this pet grief journal can help anyone who is dealing with pet loss. Please feel free to share it.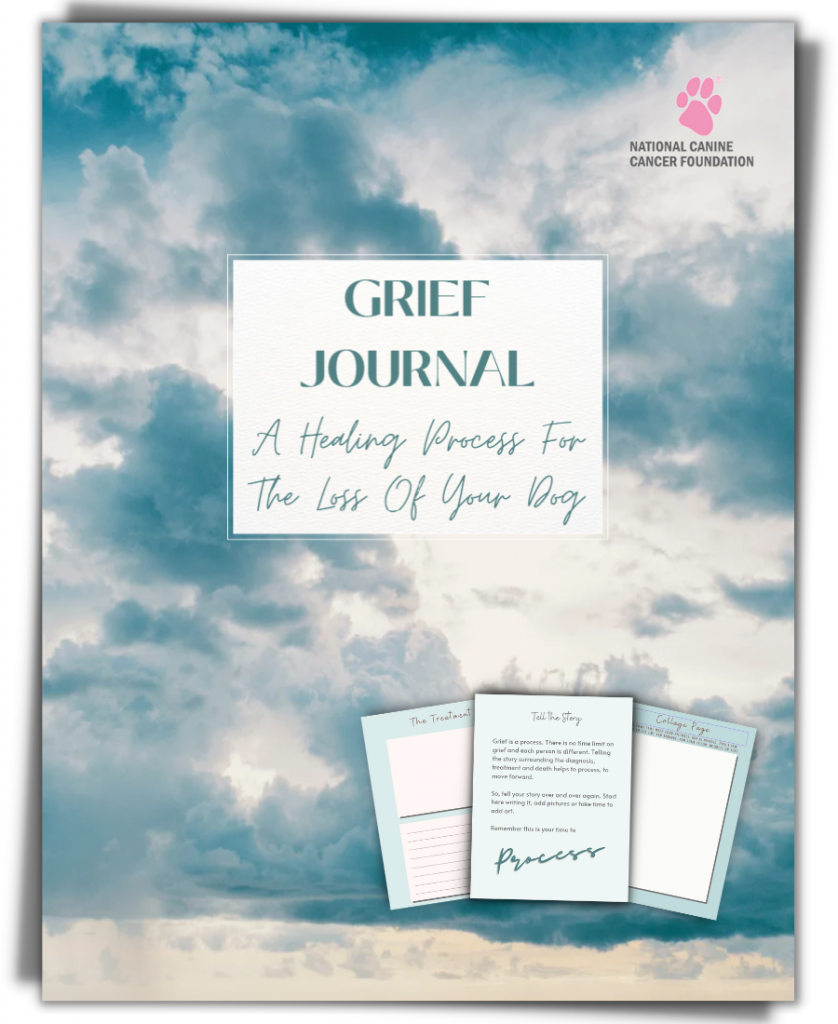 In this canine grief journal, you'll be able to
Have a journal to look back on
Specific prompts to record happy memories
18 pages of prompts to explore your thoughts and memories
Long-term this journal will serve as a memory book that honors the memory of your beloved pet.
Get your copy of the Dog Grief Journal:
Turn Your Grief Into Action
Honor your pup by giving a donation to fight canine cancer
The best way to memorialize your beloved dog is by making a Donation dedication. It is very easy to do and healing too.  Following your donation you can provide a photo and a story that will be posted on the memorial pages of our website.