The National Canine Cancer Foundation is always updating the different social media outlets.
You will be able to find all of our social media outlets here. 
---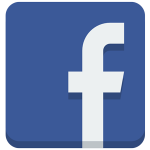 Click the buttons to visit our Facebook & Instagram pages!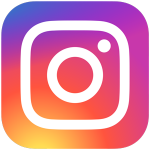 ---
Information on our Facebook Page and new Facebook Fundraising Opportunities

One of the greatest aspects of the National Canine Cancer Foundation's main Facebook page is that it is a healing and sharing place all of us who love our sweet pups.
It is a place where people can ask question about their dog that is sick and it is a warm and inviting place for those who have lost their sweet pup to cancer.
I am so proud of the way everyone on this FB pages has keep it as a respite for all of us in. – Gary Nice
Along with our main Facebook page, Facebook now has different opportunities for our followers to help us in the big fight to end
canine cancer through EDUCATION, OUTREACH & RESEARCH by starting your own fundraising page/button on Facebook.
Raising funds for your favorite non-profits are extremely easy through this platform.
Directions on how to set up your own fundraising campaign through Facebook are listed below in the graphic.
HOW TO CREATE A FACEBOOK FUNDRAISER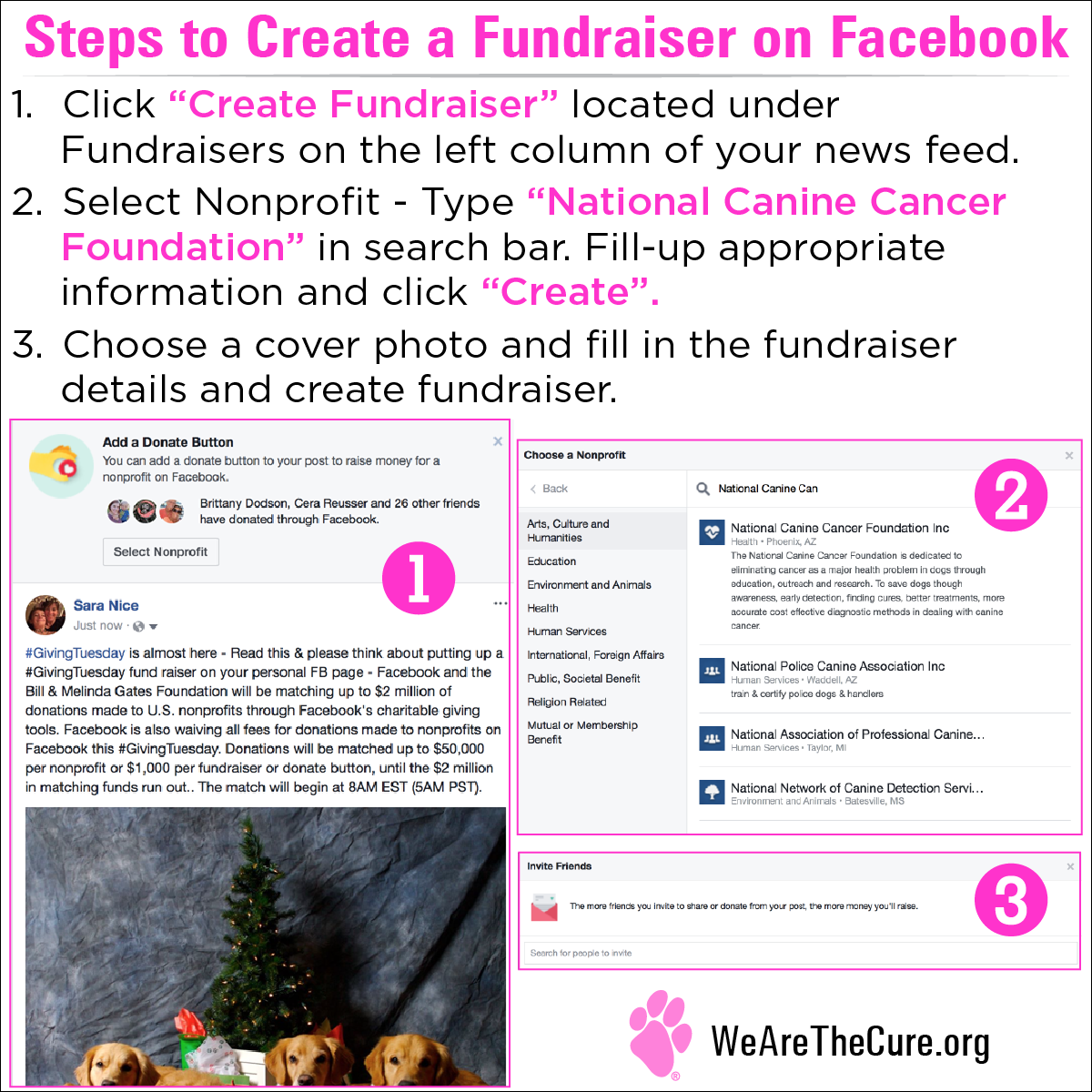 ---
**BONUS**


Facebook is giving $5 for each fundraiser started!
When you set up fundraisers through Facebook, they charge NO FEES!
We receive all of the money from all donations with no transaction charges.  They also allow for a monthly reoccurring donation option!