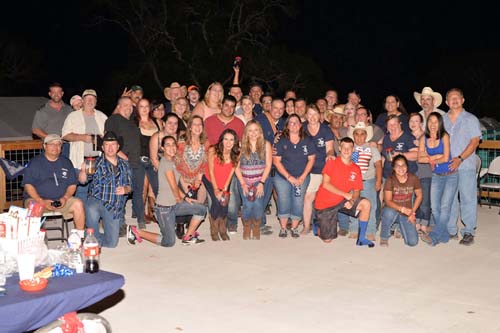 Ronni and her husband Eric have created an event to honor the memory of Sin J, their dog who was lost to oral melanoma at the age of 13.  This year they raised $2460.00 at their party that is taking on the motto of the state of Texas, "Everything is bigger in Texas!"  Ok, that's not really the official state motto, but it is true and true of this party too!  Thank you for honoring your sweet boy by raising funds for the NCCF!  Here are her words about the party:
We have been doing this party for six years. It is called "Texas Round Up". Everything at this party has to represent Texas in some way (be from Texas or about Texas). Every year it gets bigger and better. Last year we decided to add a fundraiser to the party. We raffled off a few items, but only made $120 to that was donated to the National Canine Cancer Foundation. So, this year we decided to go all out and we even set a goal of $2000. We had about 19 items to raffle off, we did a 50/50 raffle, and sold merchandise. We actually went over our goal and donated $2460 to Canine Cancer. We also do an animal shelter Donation Drive during this party. For each item they bring they receive a raffle ticket to win a prize. This year we gave away a Cross Bow.
The Texas Round Up is sponsored by SRC (my husband's company). And some of the raffle items and the merchandise that we sold were donated by local businesses in the area and from friends.
This year we had a Live Band, Longhorn Steers, Chuck Wagon, had it catered, bouncy house, photo booth, and we even hired a photographer.
We do this fundraiser, because of our sweet boy Sin J, who we lost to oral melanoma about 4 years ago. He was 13 years old.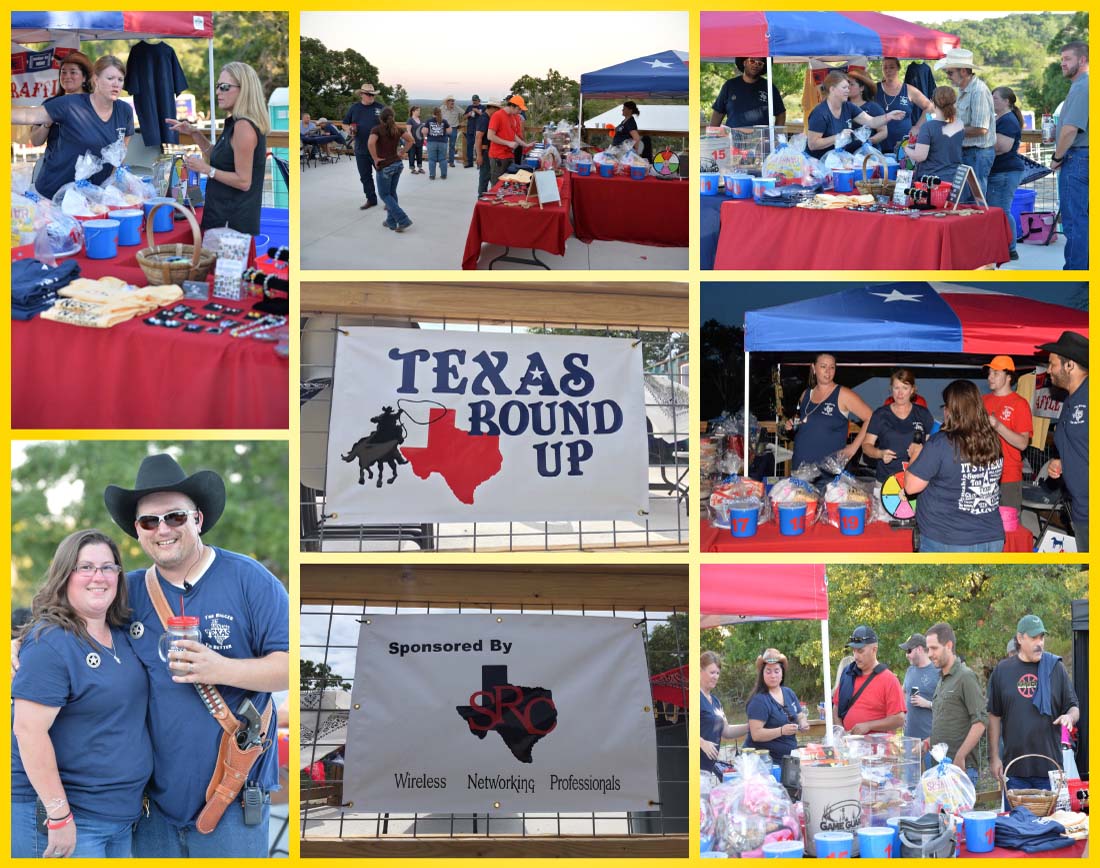 Other Articles of Interest:
Puff from the Ruff – Raising money by drinking beer and playing mini golf
Bracelets for a Cause – Making/selling bracelets to fund a cure
Dog Days of Summer – Photography with your dog to kick off summer
Trim a Tree for Charity – Employee takes part in company program
How To Help Pay For Your Dog Cancer Treatment Cost: 7 Fundraising Ideas
10 Warning Signs of Cancer in Dogs
Common Chemotherapy Side Effects