A heartbroken pet owner has shared touching photos of her sick dog's last day before the canine was put down.
Kyle Amick user gave her beloved family dog Hannah one last day of fun, with the story reducing many animal lovers to tears.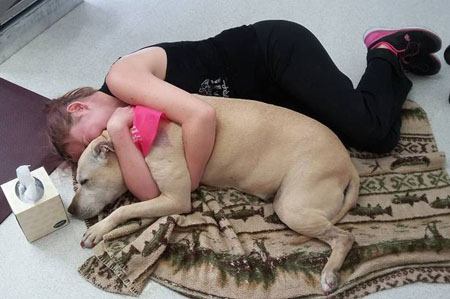 A pet owner's final day with her dog • Credit: Facebook / Kyle Amick
In a Snapchat story, Hannah's owner captured her last playtime with the family, treated her to a McDonald's meal and some pampering.
She posted the album along with the caption: "Dogs are too amazing to let go, but sometimes it happens and they will forgive you."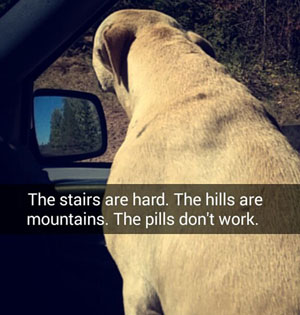 The owner added: "For about two months Hannah has been having seizures, they were small and nothing to worry about, but they gradually got worse.
"Hannah was on a couple of meds, one for her kidneys and another for the pain she had in her elbows and her hips.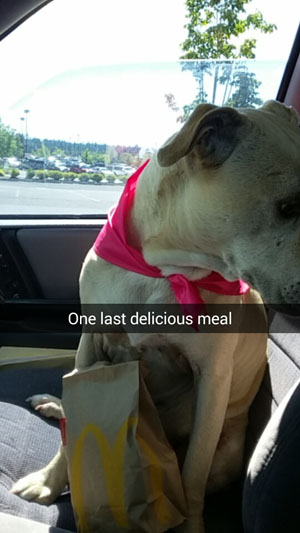 Her owner treats her to fast food, a burger from McDonald's.
"When she wasn't on her meds, she didn't have really bad seizures, she had them, but they weren't horrible, but when she wasn't on her meds, she couldn't walk well or make it up the stairs, several times she fell down them or up them.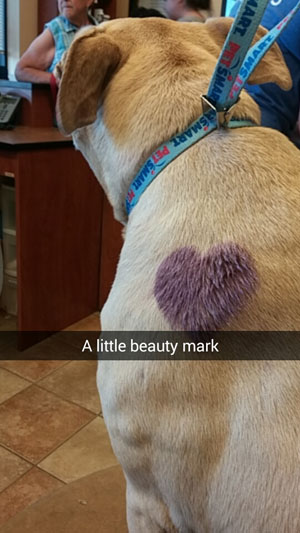 The dog also got a "little beauty mark" which was a purple colouring on his fur in the shape of a heart.
"I finally decided that keeping her on the meds was selfish, but keeping her off of them was just as cruel. So I decided to give her one last day of pampering, like the queen she's always been, and let her go. Where there would be no pain, no seizures, no whimpering in the night. Just peace and hopefully love."
The photos have been viewed more than 600,000 times in 72 hours.
Story reposted from:
http://www.telegraph.co.uk/news/2016/08/29/mother-shares-heartbreaking-photos-of-last-day-with-her-dog/
By Mark Molloy
Images source: http://imgur.com/gallery/EfJlq