We love our pets so much that to many of us they are another member of the family and as such want to give them the best to help them live a long, happy and healthy life.
Kellie Ceccarelli is the Veterinary Training Manager for Eukanuba, the experts in super premium nutrition for dogs and here are Kellie's top tips on how you can get more years with you beloved companion…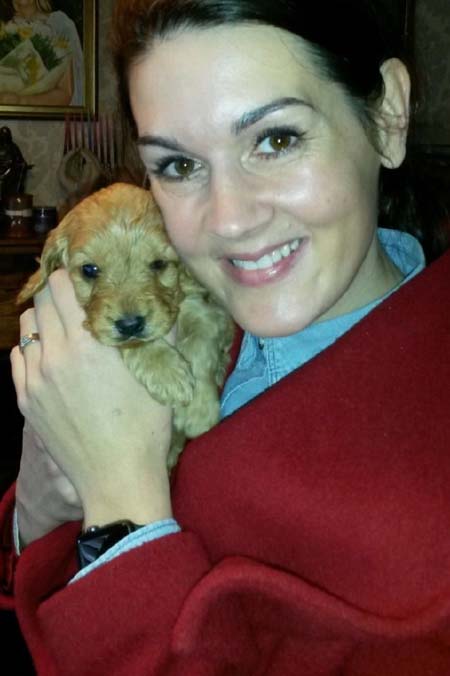 1. Keep your dog fit and healthy
Kellie says: "Make sure you keep your dog nice and trim. Regular exercise and a high quality diet will ensure your dog remains as close to an ideal weight and body condition as possible. Try not to over feed treats and tidbits, opting for healthy lower calorie treats where possible.
"Whatever your dog's age, if you think your canine companion may be overweight speak to your vet or vet nurse as they will be able to identify your dog's ideal body weight and provide you with a feeding plan to help your dog lose any extra lbs safely. They will also give you guidance on exercise suited to both your dog's needs and your lifestyle".
"There are some times in a dog's life when weight gain becomes more common, such as later in life or after neutering. Keep in mind that typically from the age of 7 years many dogs begin to show signs of middle age spread. For this reason we recommend changing to a lower energy diet such as Eukanuba Mature & Senior to help prevent weight gain during a dogs 'more mature' years.
2. Give them a good quality of life
Kellie says: "We have a responsibility as dog owners to make sure that we give our pets the best quality of life. Our dogs give so much to us that it's only fair we give them the same back. The way that you look after your dog, so bathing, grooming, exercising and socializing are all very important, as well as veterinary care. It's a very responsible part of any pet ownership."
"This extends to the environment in which we feed our pets. Make sure you have a consistent feeding plan in place for you dog to ensure their nutritional needs are met, making sure your dog has a relaxing location to enjoy their food is also important as this can help aid healthy digestion."
3. Prevention is better than cure!
Kellie says: "Making sure your dog is healthy is very similar to taking care of yourself and your family. Eat well, exercise, take care of yourself and treat illness. As with us, dogs get sick but as your dog gets older, it's important to remember that old age isn't a disease, so make sure you understand the difference between ageing and health concerns.
"We've learned to accept certain things as being the effects of old age, which are not. Old age is not a disease. Don't be scared to visit your vets often, not only for treatments if your dog becomes ill but also for preventative health care, seeking proactive advice at certain life stages. Good veterinary care can help to preserve health and give our dogs much better, longer and healthier lives. Keep up-to-date with vaccinations, parasite treatments and annual examinations – this will allow your vet to identify any illnesses early – after all prevention is better than cure!"
So, essentially the secret to have more healthy years with your dog is a careful balance of nutrition, exercise, appropriate care and veterinary treatment. Of course we mustn't forget about genetics as they play an important role but I think it's important to realize that we as pet owners really can make a huge difference with diet, exercise, appropriate care and good veterinary care.
Article reposted from:
http://www.femalefirst.co.uk/homeandgarden/tips-giving-dogs-great-life-943991.html
By Kellie Ceccarelli