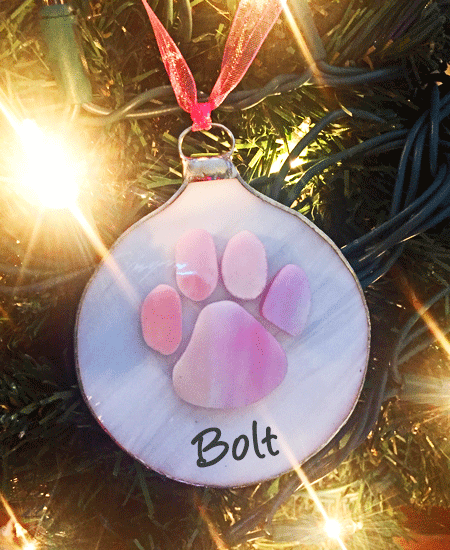 Every Christmas I pull out my ornaments with my fur kids names on them and as I read their names I remember them. I remember how Casey used to love to sleep in bed with us, upside down on her back right in between both of us. I remember Ashby's pool smell and picture him with his water kong in his mouth asking if I will throw it in the water. I remember that all the things in the kitchen were pushed back to the back because Bailey was a counter surfer and a quite stealthy one at that! And silly Duncan would make me have to decorate the tree only in the top branches, as he like to pick off the ornaments one by one.
Soon it will be that time of year, where I get to pull out my ornaments and take a trip down memory lane and share that with my two kids as we decorate the tree. Of course I will be adding this year's ornament to our tree, my only decision now is whose name should I put on it?
There are only going to be 800 of them made this year. Once we sell out of this beautiful handmade ornament, we will not have any more made.
By Sara Nice • Co-Founder, NCCF