Precision CHAOS-Cancer Sucks Charity Team here!
Friends and Clients of Precision CHAOS dog agility training in Lodi, CA joined up and ran in honor of dogs lost (and fighting cancer) in a 3 mile K9 Gladiator Mud Run and Obstacle course in Lone, CA raising money for National Canine Cancer Foundation in November of 2017!
Our charity team was the largest at the event winning the Charity Team class and thus earning even more money towards being donated to the NCCF.
We also had team supporters purchase our team shirts for our cause as well as donate money directly to the NCCF.

Our team ran in memory of many teammates' beloved dogs lost to cancer, as well as Quigley, an Australian Shepherd, owned by Kerry Blackwell who ran on our Mud Run team like a Champ despite currently being treated (chemo) for lymphoma. We also ran in honor of Lucy who is battling cancer too, owned by Michelle Pena, a Precision CHAOS student and team supporter.
Our 3 mile Obstacle Course & Mud Run teammates:
Jessica Clough and Runic
Laura Olmstead and Nyx
Andrew Au and Zoom
Jillian Sweeten and Thor
Angelique Shear and Fergie
Dennis Davis and Abby
Kerry Blackwell (and Natalie) and Quigley
Alex Hammarstedt and Rou
Emmie Lieberman and Frejya
Krystal Allen and Porter
Jillian Wilkowski and Luna
The dogs our teammates and supporters have lost that we dedicated our run to:
Laura Olmstead and Jack
Kerry Blackwell and Tango
Krystal Allen and Marshall and Rocky J
Nicole Maples and Finn McCool
Jillian Sweeten and Mickey and BeagleBaby
Marna Obermiller and Micah
The Larsons and Chopper
Emmie Lieberman and Quinn
Angelique Shear and Magic
Justine Borghello and Hannah
Jayme Martinez and Pinto and Panda
Glenda Glass and Kia
Sara Watson and Harry Pawtear
Friends of our team who graciously donated money to our cause:
Ann Au
Melanie Dubberly
Mary Mytych
and The Guide Dogs for The Blind team running at the K9 Gladiator event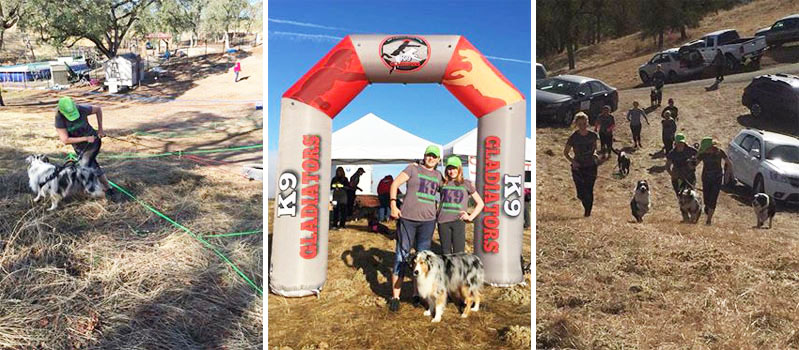 By Jessica Clough – Precision CHAOS Agility, Lodi, CA