The National Canine Cancer Foundation has been generously supported by many  companies and corporations with their time and donations.
Here are a list of our invaluable corporate friends of the NCCF:
PinkPaw

Partners: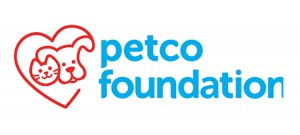 At the Petco Foundation, they believe that every animal deserves to live its best life. And together, with animal lovers like you, they're working to create a better world for them.
They do it by:
Finding loving homes for more than 400,000 pets every year through their Think Adoption First program.
Investing in the lifesaving work of the very best animal welfare organizations in the country.
Funding programs that make life better for pets and the people who love and need them, like groundbreaking pet cancer research and service and therapy animal programs.
Petco Foundation proudly supports the NCCF mission of Awareness, Education/Outreach & Research via their Pet Cancer Awareness Campaing that has contributed over $200,000 since 2013.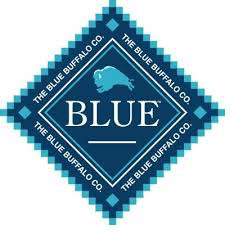 As proud pet parents and responsible members of the pet food industry, Blue Buffalo revolve around the health of our furry family members. Distressed over the toll pet cancer can take on the entire family, Blue Buffalo decided to fight back by creating the Blue Buffalo Foundation for Cancer Research (BBFCR) and the Pet Cancer Awareness Program.
Their ongoing mission is to raise awareness and funds so that universities and clinics can research the #1 disease-related killer of our beloved pets, find effective treatments and a cure, and help families get the care their pets need."
Blue Buffalo proudly supports the NCCF misison of Awareness, Education/Outreach & Research via their Pet Cancer Awareness Campaing that has contributed over $200,000 since 2013.

For over 25 years, Halo, Purely for Pets® has created holistic pet products of uncompromising quality. Halo believes nutrition is the single most important factor in the quality of a pet's life. Halo offers natural pet food, treats, supplements and grooming products – including the award-winning Halo Spot's Stew, Dream Coat and Liv-a-Littles treats. Halo has been widely honored for product quality and philanthropy, including the first National Canine Cancer Foundation Seal of Excellence, American Dog Magazine Humanitarian Award (first place), Tails Magazine Readers Choice Award (best dog food, cat food, dog treat, cat treat), Chefs in America Best Dog Treat, Vitamin Retailer Magazine Best Pet Supplement, and much more.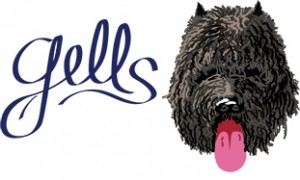 Bringing good and looks together. This principle was the foundation for their company which "gells" the love of sharp looking apparel with continued commitment to philanthropy.

Founded in 2007, Best Bully's mission is to provide high quality Bully Sticks, Dog Treats, and Dog Chews at great prices. All of our products are 100% all natural and all of our Bully Sticks come from free ranging Brazilian cattle, none of which are fed hormones or antibiotics.