After a long rainy weekend here, I pulled up my chair to my computer with a cup of tea in my hand and a little Border Collie in the window ready to check the NCCF emails from the weekend.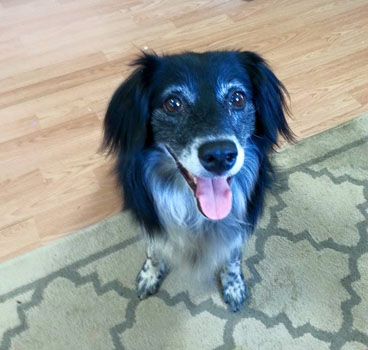 I think I probably scared Finn, the little BC quietly resting in the window unaware, when I set my cup down on the desk and shouted WOW!
I received a very simple email from Tanya who is the show chair for the North Star Rottweiler Club's agility show that read:
The North Star Rottweiler Club agility trial held at On The Run Canine Center in Ham Lake, MN Feb 16-18 2018 raised $4,000 for The National Canine Cancer Foundation. These donations were raised by fellow dog lovers out of state and the agility competitors at the trial. People sent donations and made raffle baskets . Also for every double Q earned money was donated. All money raised was in honor of all canine companions lost to cancer.

THIS, THIS is what we meant when we said "Together, We Are The Cure!" Dog lovers who have been affected by canine cancer came together at a trial and had a great deal of fun and a passion for raising money that will go toward working to rid our dogs of this disease.  This is such a simple idea and these dog lovers took the time to put the word out and do something to help.
We are very thankful for The North Star Rottweiler Club and all of those who were able to be a part of this fund raiser that brought in $4000.00 to fund canine cancer research, education and outreach!
By Sara Nice • Co-founder, NCCF