NCCF – Striving to Eliminate Dog Cancer
Did you know that 1 in 3 dogs will be diagnosed with dog cancer? 50% of those dogs will die from cancer.
The National Canine Cancer Foundation strives to eliminate cancer as a major health problem in dogs through education, outreach & research. Funds raised help us save lives through prevention, the development of more accurate, cost-effective diagnostic methods as well as better treatments that will diminish a dogs suffering from cancer. NCCF is a registered 501c3 that has achieved a GuideStar Silver Seal of Transparency.
Become part of the cure today!
Learn How To Become A Monthly Core Member
"The passion that moves us forward is from experiencing what cancer really does to the ones we love. We are driven because there is a hole in our soul where once was the love of our dog."
– Gary D. Nice, Founder, and President NCCF
Join our monthly email list for news and info on canine cancer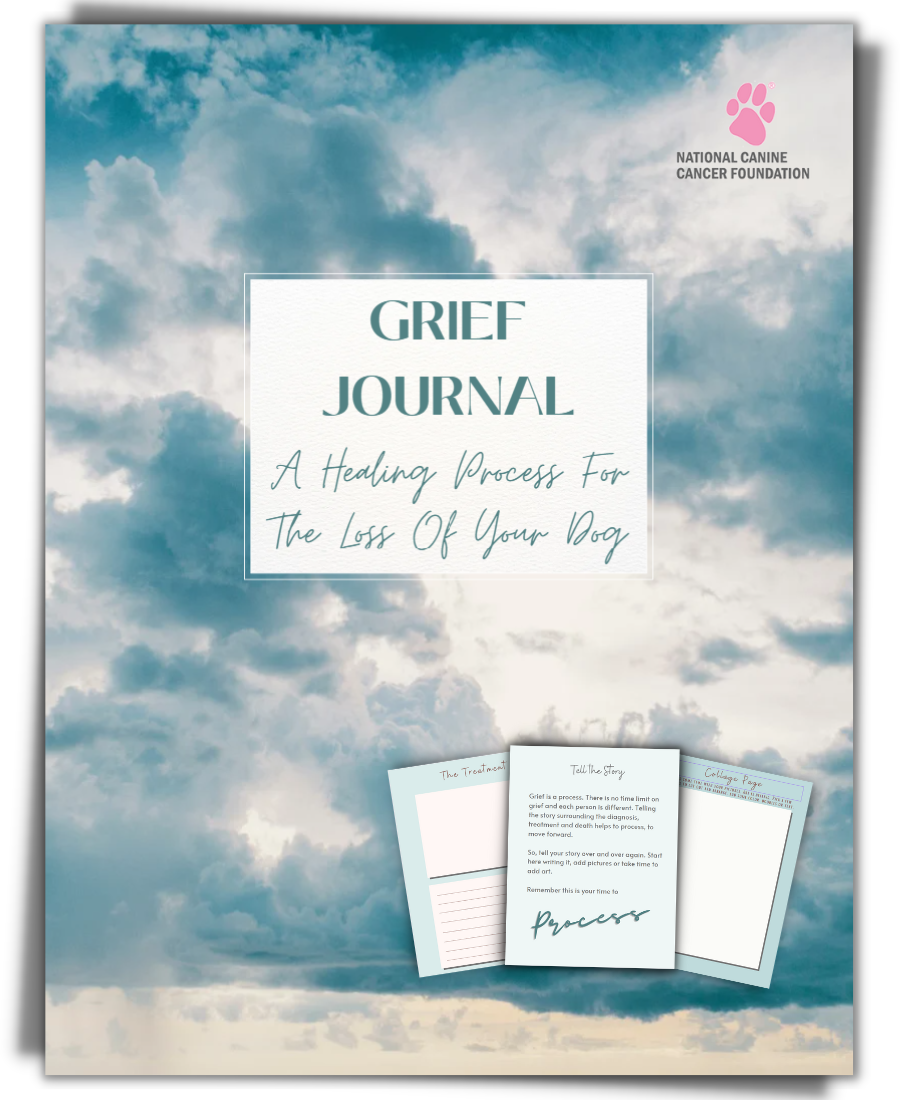 Get your copy of the Dog Grief Journal
A helpful guide in dealing with the loss of your best friend
Have a journal to look back on
Specific prompts to record happy memories
18 pages of prompts to explore your thoughts and memories