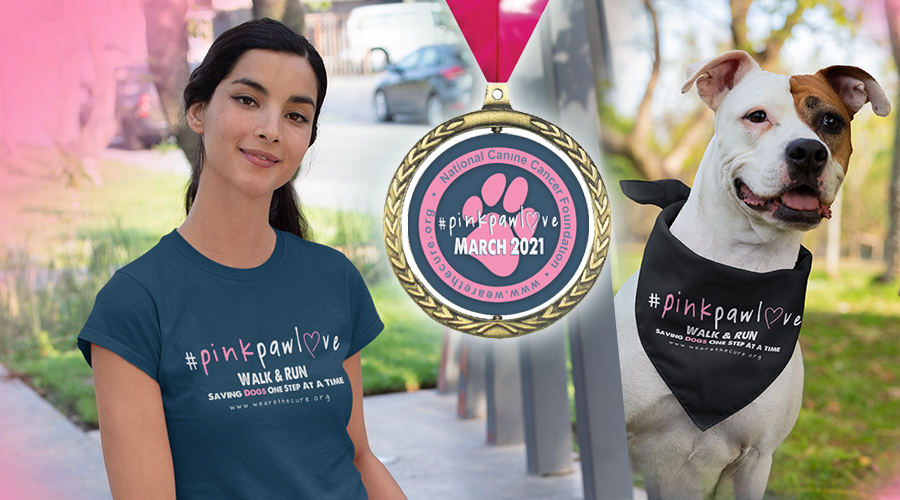 Just over a year ago we excitedly prepared for our 10th annual Philadelphia Bark and Bowl.  With a week to go, we were putting the finishing touches on what was sure to be an amazing night dedicated to fighting Canine Cancer. Over the years, hundreds of thousands of dollars had been raised by teams "striking out canine cancer" in Philadelphia. The countdown was on, 1 week to go, and then, the call came. Everyone is being asked to quarantine for 2 weeks to help "flatten the curve."
We did, you did, our dogs went on more walks, people worked from home,  and like most other things the Philadelphia Bark and Bowl was canceled. The year came and went; Bark and Bowls, Pup Crawls, Strut Your Mutt…all gone. Canine Cancer doesn't quarantine, no curve, no mask, it devastates those we love most. New challenges require new approaches and thus #PinkPawLove Virtual Walk and Run was born!
It's an uncertain time, will people register? Part of a traditional 5K Run or Walk is the thrill of joining others to make a difference, the challenge of setting a new personal best time, and of course getting a medal and tee shirt! We know everyone loves their dog, but will they join a virtual event? YES!  The inaugural #PinkPawLove was launched and word quickly spread.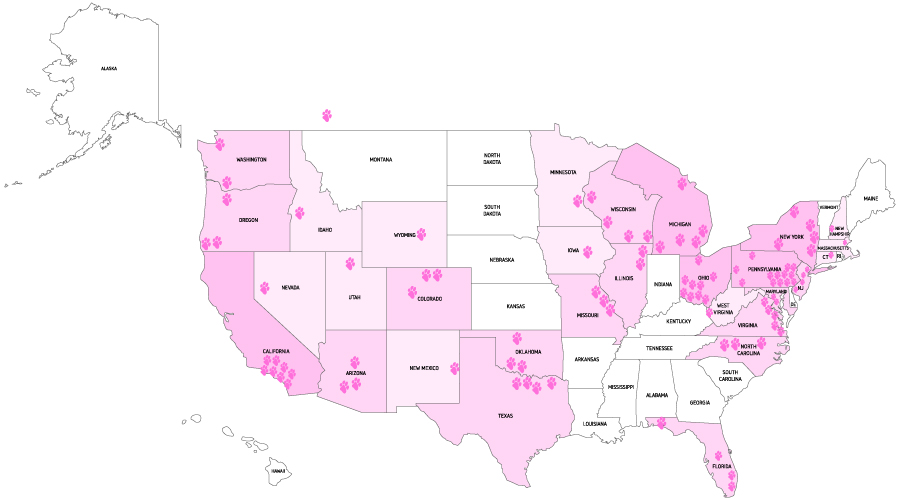 The NCCF kicked off March with the announcement – Join #PinkPawLove2021, get your Race Kit, chose your course, walk, run, bike, etc., at your own pace and show your #PinkPawLove!  Registrations came in, race kits hit the mail, fundraiser and team pages were created, and we pawed our way closer and closer to our $12,000 goal. What an amazing sight to see; Facebook, Instagram, and emails with pics and video of you and your pups, sharing #PinkPawLove in your hometown.  Canine Cancer Warriors, survivors, and their furry friends fighting for ALL dogs, honoring those that await us at the Rainbow Bridge. Your passion for pups far exceeded our expectations and Pink Paw Warriors hit the streets. Over 400 donors supported #PinkPawLove Teams and Fundraisers in 97 US cities, Alberta, Canada, and England! Pennsylvania led the charge with the most Pink Paw Love registrations and Team Perfectly Peanut took home Top Honors, raising $1,551.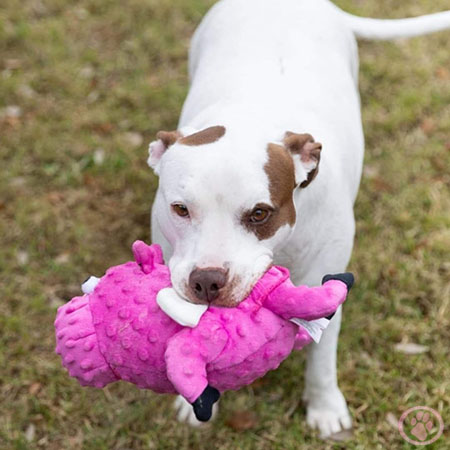 Thanks to Canine Cancer Warriors like you, #PinkPawLove2021 Walk & Run was a success, contributing $21,556 in the fight against Canine Cancer!
We thank everyone that registered, shared, donated, created fundraising/team pages, and joined the fight. Stay tuned for new virtual events, and keep an eye open for the return to in-person events this Fall.
We expect to see you there; Together, We Are the Cure.