Animal Blood Banks Need Your Help!
Blood Donor Dog Heroes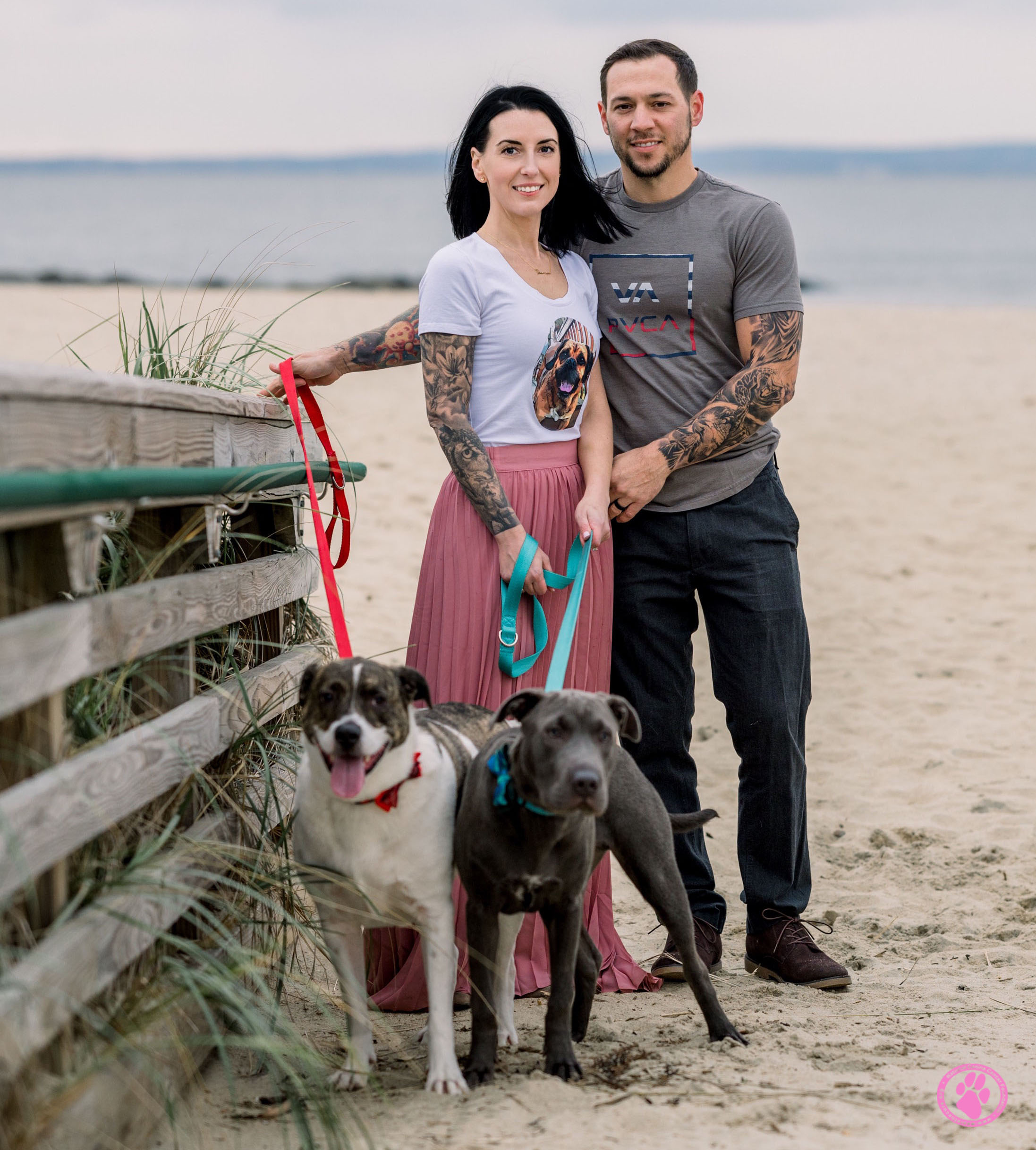 Just like humans, dogs can require blood transfusions for various medical reasons or procedures, and just like in human blood banks, animal blood banks save lives every day.
Can My Dog Donate Blood? What are the requirements?
Yes, dogs can and if they are physically able can give blood to help save the lives of fellow canines. While different animal blood banks have different rules, The North American Veterinary Blood Bank lists the minimum requirements for blood donation as follows:
Between the ages of 1 – 7 years old
Not aggressive
Not on any medications for chronic illnesses
Greater than 50lbs (healthy weight)
Must have a negative heartworm test in the last year & be on preventatives (heartworm and flea/tick)
Must have a Rabies vaccine and DHLPP vaccine within the last three years
Have never received an animal blood transfusion
Must be spayed or neutered

How Can My Dog Give Blood?
The blood donation process itself is straightforward and designed to make it easy for both dog owners and dogs to donate. Blood is usually taken from the jugular vein in the dog's neck and only takes 15 – 30 minutes. Sometimes a sedative is given to the dog depending on what would make them more comfortable.
If you're interested in you and your pet helping to save other dog's lives, the chances are there is a dog blood bank or donation facility relatively near you that is taking appointments. You can ask your vet if they recommend one in particular and keep in mind that your dog's blood will be tested for any blood born diseases. Dogs can donate blood every 6 – 8 weeks.
Why Your Dog Should Give Blood – Cosmo's Story
Faced with the loss of their fur baby Boomer to Hemangiosarcoma in March 2021, Laurel Iamundo and her family channeled their grief into changing the landscape of canine cancer. In part, they help by participating in an annual fundraiser and visiting their local canine blood bank every three months. As Laurel explains, "canine cancer is an evil that no dog, person, or family should have to experience."
For the second year in a row, the Iamundos are participating in our #PinkPawLove Walk & Run fundraiser. Once again, this family is one of our top fundraising teams! She explains, "participating won't get me my dog back, but it may save yours….[His diagnosis] felt like an attack on our family. I couldn't bring the cancer to court, couldn't call the police, couldn't physically touch it. The walk was the closest thing to 'retaliation' or 'punishment' that I could do. From there, we continue to donate and spread the word."
Also, the Iamundos signed up Boomer's adoptive brother Cosmo to become a blood donor dog. Cosmo donates in honor of his "fur brother," who underwent three blood transfusions during his fight with cancer.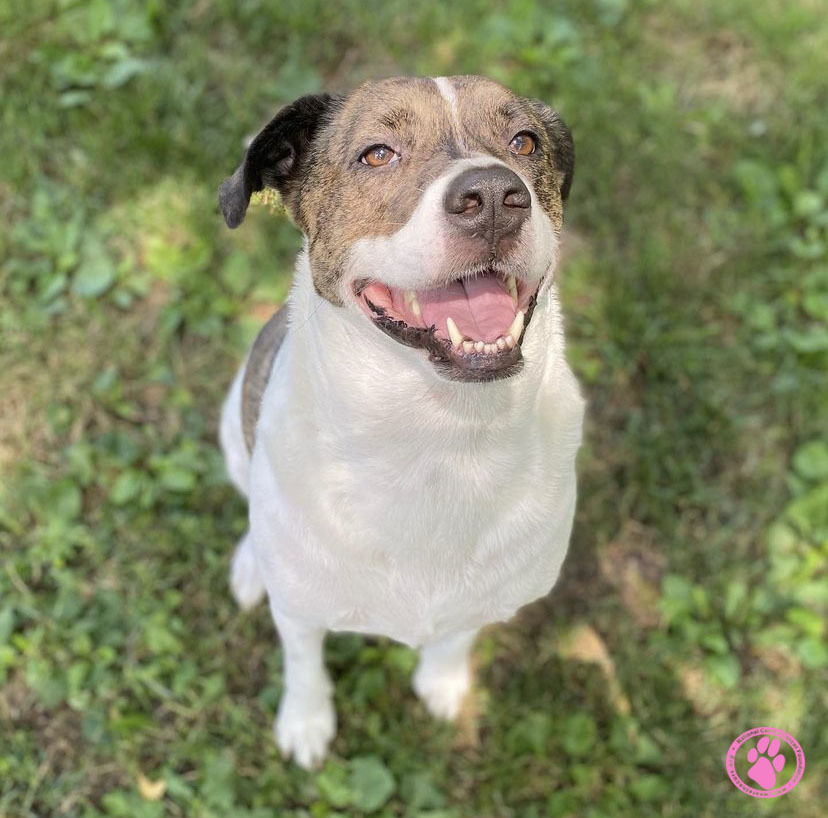 Because Boomer lost his battle with cancer shortly after the third transfusion, Laurel felt inspired to pay forward the animal blood donations. Now, Cosmo gives blood to save lives and give back to the community that helped his brother.
Just like their fur-parents, dogs undergoing certain procedures and surgeries need blood transfusions. Naturally, this need includes canines with cancer. As medicine for pets advances, the need for donations grows.
There are 12 different dog blood types and, just like a person, a dog must receive the correct type. Currently, the U.S. has a small number of regional animal blood banks.
Laurel plans to sign up their puppy Frank, too, as soon as he meets the animal blood donor criteria.
To apply, to be a blood donor dog, Cosmo underwent a free physical evaluation and blood test. Once he got the all-clear within a month, Cosmo had his first dog blood donation appointment at Red Bank Veterinary Hospital in Tinton Falls, New Jersey. On top of gaining doggy-hero status, the benefits of blood donation at the Wyatt Goldthwaite Veterinary Blood Bank include:
A $50 credit on the vet account for every visit
A bag of dog food for every donation, which owners can use or donate back to the bank
A complimentary physical exam for every blood donor dog donation
A complimentary dog blood donation product, in case the dog needs it
A complimentary comprehensive lab testing annually
As wonderful as these benefits are Laurel, assured, "I'm very confident none of the volunteer families are doing it for the incentives….It's a privilege for us to be one of those families now. We're not doing it for the adulation, but for the opportunity to be a part of an empathetic community whose only mission is to help."
What is the Process Like for the Blood Donor Dogs?
Laurel described their ongoing experience:
She goes into the donation room with Cosmo for about an hour, but the actual dog blood donation only takes about 10 minutes.
He receives treats, all the hugs, kisses, rubs, and attention he wants—this positivity associates donation day with fun things, instead of getting a needle.
The canine blood bank manager and her assistant shave a little area on Cosmo's neck for the needle.
He donates a small amount of blood that his body immediately begins to replace.
The professionals wrap his neck in a bandage that Laurel can take off once they get home.
When he gets off the table, he gets his choice of treats and cookies. The manager or assistant hand-feeds him wet dog food.
Cosmo receives a canine blood donor bandana around his neck.
When Laurel and Cosmo walk through the faculty/staff-only section of the hospital, he gets extra attention for being a hero dog.
They wait at least 3 months between donations.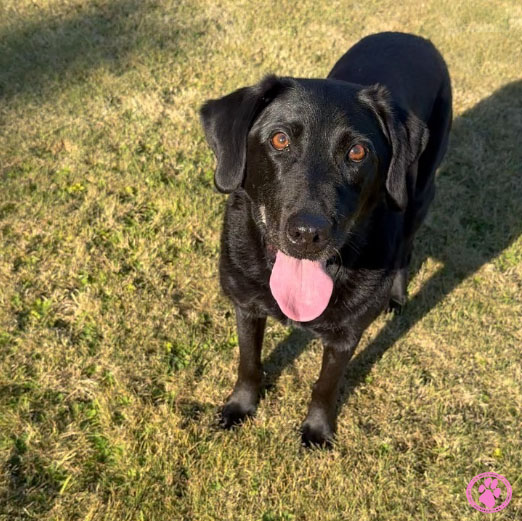 How Your Dog Can Become A Hero – Olie's Story
Cera, from Chase Away K9 Cancer in Oregon, also owns a canine blood donor hero named Olie. After meeting the requirement of turning 1 year old, Olie started donating. From then until just before his 8th birthday, with at least 3 months between donations, he donated 30 pints total!
His dog mom explained, "he could have gone longer but I felt he had done his part for other K9's and I'm happy to say that one of his sons 'Bacon' is now a blood donor dog." Cera signed Olie up because she had heard so many stories of dogs with cancer or injuries needing blood transfusions. She knew of the important, growing need for canine blood donors.
Every time Olie went in, he would show wild excitement. Then, he would leap onto the table to donate and remain calm throughout the process. Afterwards, he would return to his excited, happy behavior.
When Cera made her visits to the canine blood bank, she'd often hear priceless, heartwarming stories of how Olie's donations saved other dogs' lives. When Olie retired, she received a list of where each of his dog blood donations went, including out of state.
How to find out how to make a dog blood donation near me:
If your fur baby meets the requirements, and you are able to take your dog to a regional animal blood bank, wonderful! One of the easiest ways to find the closest canine blood bank to you would be to call your vet's office and ask where they get their blood supplies.  Another great way to help is to raise awareness that blood donor dogs are needed, so consider posting on social media and telling your dog friends.

Other Articles of Interest:
Proud to be a Non-Profit with Guidestar Silver Seal of Transparency
How To Help Pay For Your Dog Cancer Treatment Cost: 7 Fundraising Ideas
When To Say Goodbye To Your Dog With Cancer
Dispelling the Myths and Misconceptions About Canine Cancer Treatment
The Top Ten Warning Signs of Cancer Exposed