Sip Your Favorite Summer Drinks in Style!
Polar Camel cups have made their way to the NCCF! The cups are 20oz, fit in the standard car cup holders and in your ringside and set up travel chairs. They are the double-wall vacuum insulated cups and BPA free.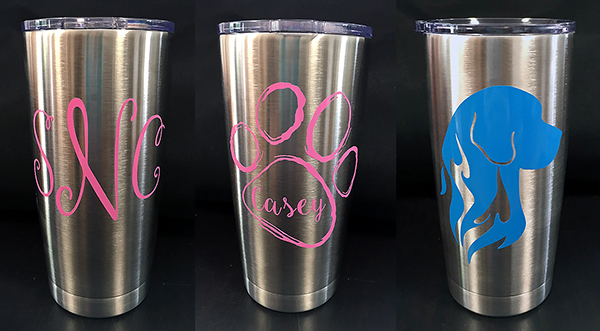 Sip your summer drinks in style and support canine cancer research at the same time! Weather you buy the Fire Inspired Breed head or the Bailey Paw you have helped further the mission the National Canine Cancer Foundation. And when everyone asks where you got such a cool cup, you can tell them all about NCCF and how you are fighting canine cancer just by sitting here watching your friends run agility, or as you are sitting on the beach at some nice resort relaxing.
Don't forget to personalize your cup so that your friends don't grab your drink! 

Our Core Members get FREE personalization on their Polar Camel Cups

 (Core Members check your email for your special ordering link.)
---
4th of July SALE codes
---
Celebrating the 4th of July we are activating codes so that you can get more Pink Paw gear to honor your pets and use the gear to educate people about canine cancer!
Now you can buy one of the new Polar cups and a shirt to match! Or a Polar cup for you and a Polar cup for a friend!
Here are the codes – remember you are helping fund canine cancer research, education and outreach!
cure5 – $5 off Entire Purchase of $30 or more.
cure10 – $10 off Entire Purchase of $50 or more.
---
PayPal Users – Let's do some quick fund raising!
---
If you just visit this link you can sign into your account and quickly give a donation of any amount.
I challenge you to send this link to 3 other people who you think will Join the Fight!
---
"The passion that moves us forward is from experiencing what Cancer really does to the ones we love. We are driven because there is a hole in our soul where once was the love of our dog."
---
Related Posts